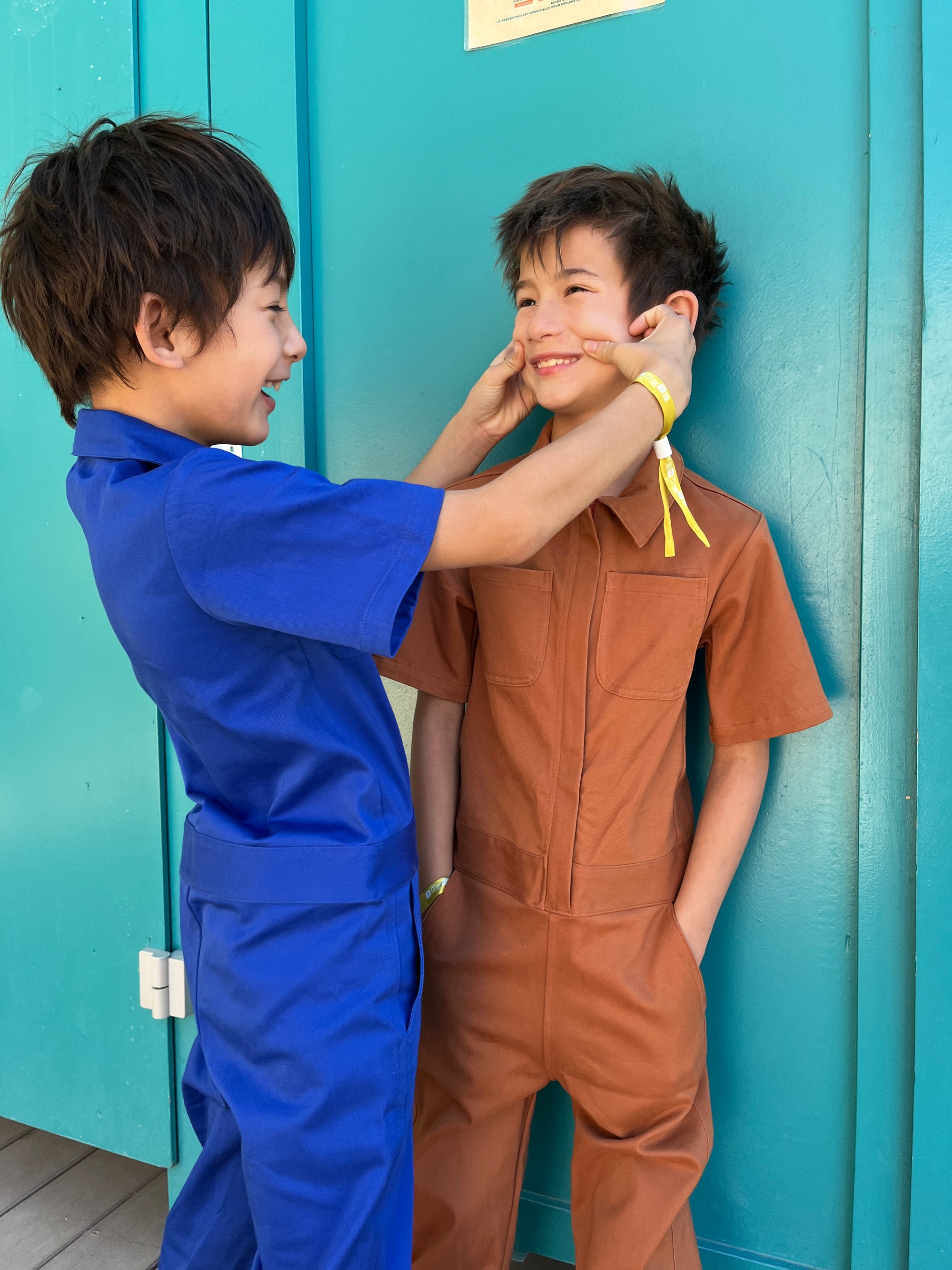 Meet Jollin
Jollin is named after my twins Jordan and Collin. Their names together spell Jollin and I built this brand for them and all our kids in order to promote a more sustainable future. A world in which fashion helps the environment and not hurts it.
Jordan and Collin also have a love for animals and when I told them that there are animals that are now extinct or endangered due to human involvement, they wanted to do something to help these animals and raise awareness.
I came from a fast fashion industry and have seen first hand how harmful it can be to the environment. I wanted to create a brand that is the opposite of that. Our collection is made in small batches locally in Los Angeles, CA paying fair wages to our seamstresses. Everything even our fabric is sourced in the US.
Jollin is a collaboration between my kids and myself. We decide on the endangered or extinct animal to feature for each collection. For the first launch, my kids were in love with the Blue Macaw after watching the movie "Rio" so it became our first design.
I wanted to create a brand that is not only eco-friendly towards the environment but also comfortable, fun, and safe for the kids wearing it. Our materials are ethically sourced and certified recycled with no harmful chemicals.
We hope you love our collection as much as we loved creating it!
XO Jollin